Thank you for visiting Infant Massage Information!
This is an ever-changing list of free items, coupons and links for CEIMS: Certified Educators of Infant Massage.
If you have items or links you would like to share – send me an email so I can check them out and potentially add them onto the list.
Come back often and see what is new!
Sincerely,
              Jody Wright
More about us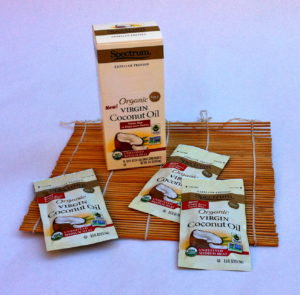 Coconut OIl is a great choice for infant massage, and these .5 ounce packets can be given to parents in your infant massage classes. Infant Massage Warehouse will send you a free packet to try out, via USPS or combined with your order. US instructors only except with an international order.
To order click Free Sample Packet – Coconut Oil
Download this simple six minute recording of the the Bengali Lullaby that has become the informal theme song for the International Association of Infant Massage instructors. It comes with a downloadable sheet that includes the words, and a bit of history. Learn it from the MP3, sing it to your little ones and teach it to others. Or play it as a background and sing along as you want to. Calms fussy infants, soothes tired babies to sleep, and when your baby is in a content mood, it is a wonderful song to accompany massage.
To order click Free Learn Bengali Lullaby download
Use this coupon code when you order: LearnLullaby

Save $5 on the new version of Infant Massage, A Handbook for Loving Parents
Save $5 at the InfantMassage Warehouse.com when you purchase a copy of Vimala McClure's brand new 4th edition of the book that brought infant massage to the West. Includes lots of new and updated information, and a great list citing the research and sources that back up her work. To order go to Infant Massage: A Handbook for Loving Parents and use the code FourthEdition when you check out to get your discount.